Our Mission
Families Uniting Families works to cultivate nurturing and knowledgeable families to protect and meaningfully enhance the welfare and stability of vulnerable children and their families.
Families Uniting Families (FUF), led by James M. Schrage and a group of concerned child welfare professionals, was founded on February 20, 2004. FUF was formed as a unique response to provide additional foster families in Los Angeles and Orange Counties; but, more specifically, families who were interested in working with youth 14-21 at a time when most were uninterested due to the extensive needs and volatility of the adolescent youth in the system.  The need for families who could provide quality care to the teenage population has always been an important distinction here at FUF and our commitment to this particular population has never wavered.
By the summer of 2004, Families Uniting Families was licensed by the State of California (LIC# 197804605) to begin preparing certified foster families.  By December, FUF was officially certified both as a 501 c 3 and a State of California charity exempt organization.  The agency was also awarded contracts in Los Angeles and Orange Counties to provide foster family agency services.
In 2010, FUF was awarded a federal grant through Children's Institute Inc. to initiate Project Fatherhood–a father focused intervention that utilizes an open group method to improve parenting through the initiation of the father's positive presence, both with himself and in his family.  Since its inception, our Project Fatherhood program has worked with over 100 men and is qualified as an approved parenting program by the LA County Children's Court.
Today, FUF has safely provided care in our foster care program to approximately 1000 children, and in total, approximately 150,000 days of care.  During those first ten years FUF focused specifically on the needs of children that would either be returning to their families, or with older teens that would eventually emancipate from the child welfare system.  However, as of February 2014, FUF received our state license (LIC#197806407) to certify adoptive families to care for children who need a permanent family.
Download our Organization Fact Sheet
YOU' make all the difference.
There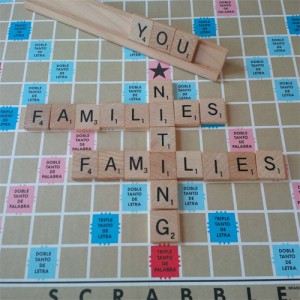 are a lot of great things about Families Uniting Families: we have kept all of the children under our care safe during our entire 11 year history, we were able to support three of our former foster youth graduate from university in 2014, and we have a team that is so committed to finding ways to build on this success that we are thrilled about our potential as we continue to advance.  However, we can never be great without you. So, thank you to our families, supporters, partners, donors, funders, and foster parents.  Maybe you will be the next piece that make this picture complete. 
Our Staff members